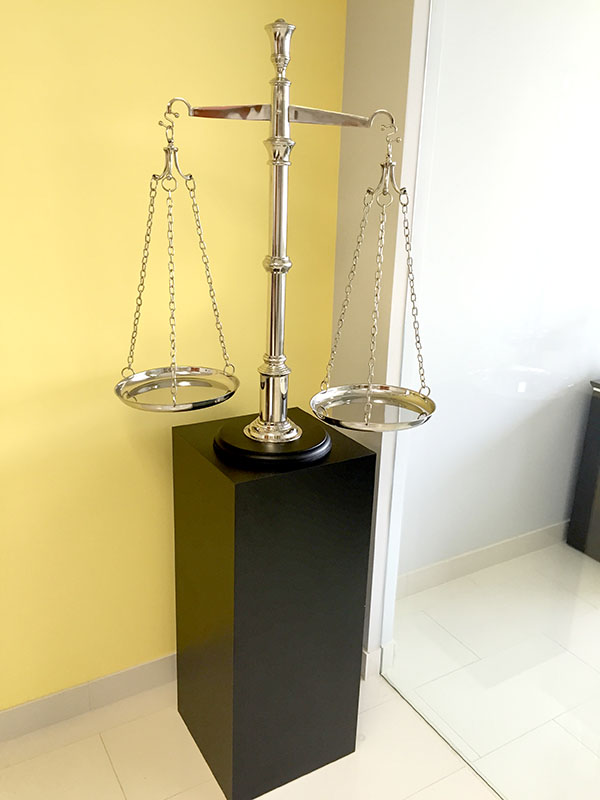 About Daglian Law Group, APLC
Honesty. Integrity. Trust.
The cornerstone of our practice is a thorough commitment to the well-being of our clients and their families. We fight hard to maximize recovery for our clients by providing them with the caring personal support and aggressive representation they need and deserve.
We are a civil litigation law firm dedicated to advancing the rights of personal injury victims, consumers, and employees. Under the leadership of Gary K. Daglian, his talented legal team works tirelessly to provide effective legal representation. At the Daglian Law Group, APLC, the skilled legal professionals apply their extensive knowledge and advanced experience to each case, allowing them to obtain maximum recovery.
We specialize in personal injury and employment cases. We have represented clients in matters that include but are not limited to auto accidents, wrongful death, dog bites, motorcycle accidents, product liability cases, slip and fall cases, premises liability, unpaid overtime claims, meal and rest period violations, sexual harassment, wrongful termination cases, discrimination claims involving race, ethnicity, religion, pregnancy, gender, and/or sexual orientation.
Personalized Lawyering For Personal Problems
We take this approach because we put our clients' interests first. Our firm's lawyer, Gary K. Daglian, works individually with each client. In doing so with you, he will learn your situation, your specific circumstances, and how to tailor his legal guidance to your needs.
As part of this individualized approach, attorney Daglian particularly emphasizes accessibility to his clients. Rest assured, you will know the attorney who is handling your case and will always be in constant contact with him. We treat you like a person, not a number.
Attorney Daglian has assisted clients just like you for years. You will be able to rely confidently on attorney Daglian's experienced legal judgment in order to understand your legal options and how to choose from them in an intelligent and informed manner.
What People Say About Us
Mr. Daglian is an extraordinary employment attorney- very responsive, always returned my emails and phone calls in a timely manner, extremely knowledgeable, efficient, and always took my needs into consideration. He explained everything thoroughly and informed me of every single detail relevant to my case, as well as all my options and advising me on selecting the best one. Best of all, he did this with a pleasant attitude, without making me feel as if it was inconvenience (I've had this issue in the past). I had a bad case in the past which allows me to make a more accurate assessment of the quality of attorney Mr. Daglian is (as opposed to having no criteria to compare to). My case with him had a favorable outcome and I'm very, very happy I chose him. I would highly recommend him to anyone, he is honestly the epitome of professionalism!!! Thank you so much, Mr. Daglian!!! Gary and his staff are very professional. I have referred clients to Gary knowing that they will be very satisfied with his service. He is a genuine person and will be honest with the client from the beginning. Trust is the first thing you need to have when you hire an attorney and Gary is the one. At Daglian Law Group, you can't go wrong! Trying to find a lawyer was a scary and vulnerable experience. You never know who you can trust to give you the real information you need. Gary and his team put me at ease knowing that I could trust my case in his hands. He was professional, honest, but also a genuinely pleasant person to work with. I can never thank him enough for helping me through such a difficult process. He far exceeded my expectations and am so happy to know that if I ever need a lawyer again, I know exactly who to go to! Gary recently represented my mother in law and she couldn't be happier, he was attentive, understanding, and most importantly strong in the court room. He always picked up his phone or called back immediately and always had time to listen and explain anything she didn't understand. She is over and beyond satisfied with the representation she received and would recommend him to everyone.